Drift Daddy V2 (M4S5)

@ariandcars BMW M4S5
Pearl White & Gold Dust

Bentley Flying Spur
Custom Wrap

@ohitstoomuch GT1 Stinger
Laser Chrome Silver

Model Y
Drift Daddy V2 (M4S5)
@ariandcars BMW M4S5
Pearl White & Gold Dust
Bentley Flying Spur
Custom Wrap
@ohitstoomuch GT1 Stinger
Laser Chrome Silver
Model Y
Only the best
Only Cast Materials!
We strive to work with the highest grade materials on the market! We work with top brands to bring you tested, warrantied, quality materials!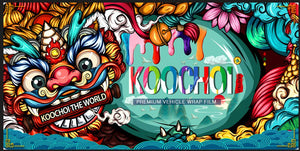 Yellotools
Cutting edge tools for sign-making, we are PROUD to use Yellotools in our shop and classroom! High quality materials and tools for every job, ensure it is done correctly.
CALL/TEXT/DM
Our staff is ready to answer your questions and provide free estimates!
CALL/TEXT - 714-727-5842 (fastest)
DM - Stage Five Instagram (fastest)
EMAIL - Stagefivewraps@gmail.com
STOP BY- 4120 Birch St , Suite 108, Newport Beach CA 92660
Reviews
Jordan and Colby do the extra hard work to satisfy the customer. They truly care about getting it right. Our car looks amazing and increased the value as well. Thanks Stage Five Wraps for a job well done

Rick Stockmaster
I drove all the way from Fresno just to get my car wrapped. I drive a Tesla model 3. They wrapped my hood and mirror caps carbon fiber! Great quality top of the line work! The owner actually stayed after hours so that I can get my car wrapped. Coming from Fresno I didn't not anticipate so much traffic in LA. Luckily Jordan was very nice and still accepted to wrap my car! He was so fast at wrapping my car you can really tell that he is a professional and very experienced! Will come back here to get my windows tinted and anything cosmetic done to my car. I trust Jordan and I am recommending all my friends in Fresno to come to him. Not I just does he run a great quality business but he's a guy with great personality that cares for your car! Well worth the 5hr drive for me! Will come back soon!

Demetrio Sarmiento
Good luck beating these prices and quick openings in Orange County. They have a very diverse selection of materials stocked at their disposal and complete top tier work. The team is very friendly to work with and knowledgeable on all comparable products.

Joshua Konkol
First off it's a welcoming shop you can trust, they love what they do and they do an amazing job anyone to get anytime of work done by them you won't be disappointed 1000000% recommend

Josa Zaragoza
I was searching for a unique wrap for my Tesla and after almost buying from TSport I received a quote MUCH lower from Stage Five Wraps. They did such an AMAZING job on my new car. I couldn't be happier. ✨ ✨

Lorelei Leslie
The Best Wrap company in California PERIOD.

Parties Outta Sight
Excellent service and product. Couldn't be happier with the result and to add to their confidence in their work they offer to fix any of the vinyl peeling within the first couple weeks after the job even though it isn't needed. Big thank you to Colby and Jordan 🤙🏼 wrapped and tinted

Andrew Baylor